Sterilization and COVID-19
we're more than just gaming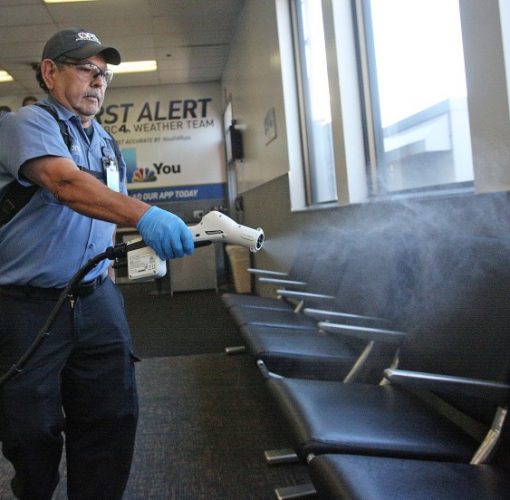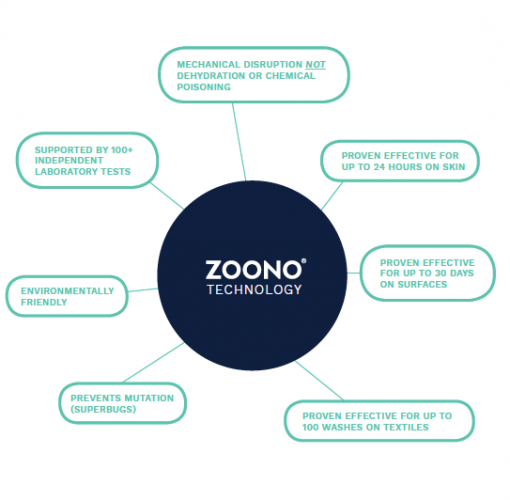 Exclusive Distributor of Zoono Products for the North American Gaming and Hospitality Industry
Health Canada, FDA Authorized
Invented in New Zealand and manufactured in United States
One of our best assets in creating our PLAYSAFE zone is the Zoono surface sanitizer. Zoono Z-71 Microbe Shield is a virucide, bacteriacide and fungicide. It kills 99.99% of bacteria, viruses and fungi. The applications for this product are endless and can be used in spaces both small or large, as well as inside and outdoors. Zoono® is a highly effective treatment against cross-contamination by touch. Zoono® is quick to apply and dries/bonds to the surface to provide maximum, personal protection. It works equally as effective on steel, chrome, plastics plus both glass and LCD screens.
Zoono is colourless, odourless, non-leaching, environmentally safe, non-corrosive and whilst completely gentle for humans and animals, Zoono Z-71 Microbe Shield is deadly for a wide range of bacteria, viruses and fungi. Zoono Z-71 Microbe Shield is water-based and does not contain alcohol. When applied to a surface by spraying, wiping or 'fogging'; Zoono leaves behind a mono-molecular layer that permanently bonds to the surface. The product contains a molecule that, once dried and hardened, creates a surface of microscopic pins and needles that can pierce and destroy harmful organisms.
The applications for this product are endless and can be used in spaces such as guest rooms, bathrooms, staff areas, elevators, casino floors, convention spaces, and theater areas just to name a few. Zoono can be applied by electrostatic fogging to protect the entire room or can be wiped or sprayed on items such as gaming tables and machines, chairs, chips, or any surface where harmful microorganisms may come into contact. Zoono bonds safely with almost any surface. Routine cleaning can continue and does not disrupt the Zoono molecule or its antimicrobial activity. Zoono creates a base of protection that will allow your staff to return to a more normal cleaning schedule significantly reducing labour costs, material costs and operation disruptions due to cleaning.
Traditional liquid disinfectants only work when the surface is wet, once the disinfectant is wiped off or dried it is no longer capable of killing any harmful microorganisms that recontaminate that surface; in fact the surface can become contaminated to the same levels as before disinfection within 1 – 2 hours.
Zoono can be applied by one of our expert pathogen removal and sterilization partners after an evaluation of the surfaces to be sprayed. RBY Gaming believes not only in bringing the best, most innovative solutions to you, but working with our clients to set up a process that includes a periodic testing, auditing and reapplication to ensure ongoing protection and elimination of microorganisms.
With the use of an electrostatic sprayer or high volume fogger, applications can be performed relatively quickly with only a very short closure of the space as these processes allow quick drying of surfaces. Since Zoono is non-toxic, areas can be done quickly and reopened to guests in usually less than an hour completely sanitized for their protection. It can also be applied with a spray bottle and wiped on but needs to be allowed to dry which may take longer but can be done in public. We can train your maintenance staff if you choose to apply Zoono and create a program to ensure proper upkeep by a combination of testing, auditing and recertification.
Microbe Shield Key Features
Zoono Hand Sanitizer can be dispensed at stations that can be set up at entrances, providing guests with an extra feeling of safety and security while in your establishment and even after they depart. Spray Zoono directly on to the hands until the hands are moistened. Rub hands together to dry. On application hands feel silky and moisturised without leaving a visible film or coating. We recommend that normal hand hygiene is practised when using Zoono to ensure hands are kept clean. Zoono will not stain clothing nor will it stain the skin. Unlike other hand sanitizers that contain up to 70% alcohol and chap the hands and dry the skin. Upon application, Zoono leaves hands soft and moisturized. Small 50 ml bottles can also be provided in guest rooms or VIP areas. It's a further extension of our PlaySafe program.
Zoono Hand Sanitizer Key Features
Zoono Laundry Additive can also be added to your laundry to coat employee uniforms, making them an anti-microbial barrier all day long. This can be done at the establishment or at home. (Available in US only presently)